Convinced that it is absolutely necessary to remobilize our cognitive capacities, and in particular a new relationship with our attention – more conscious, sustainable and respectful – we have launched a project of collective and dynamic mapping of our attentions.
This project, which we have chosen to simply call "Attention!" is in line with the original mission of Humans Matter, 20 years after its creation. With "Attention!", we fully embrace our societal vocation and offer everyone, thanks to technology and networking, to become aware of what their own and others' attention is focused on. Rather than trying to find out what you think in order to help you, we want to help you think about yourself. Attention is a strategic resource, so we want to help you control yours, by letting you choose what is important to you.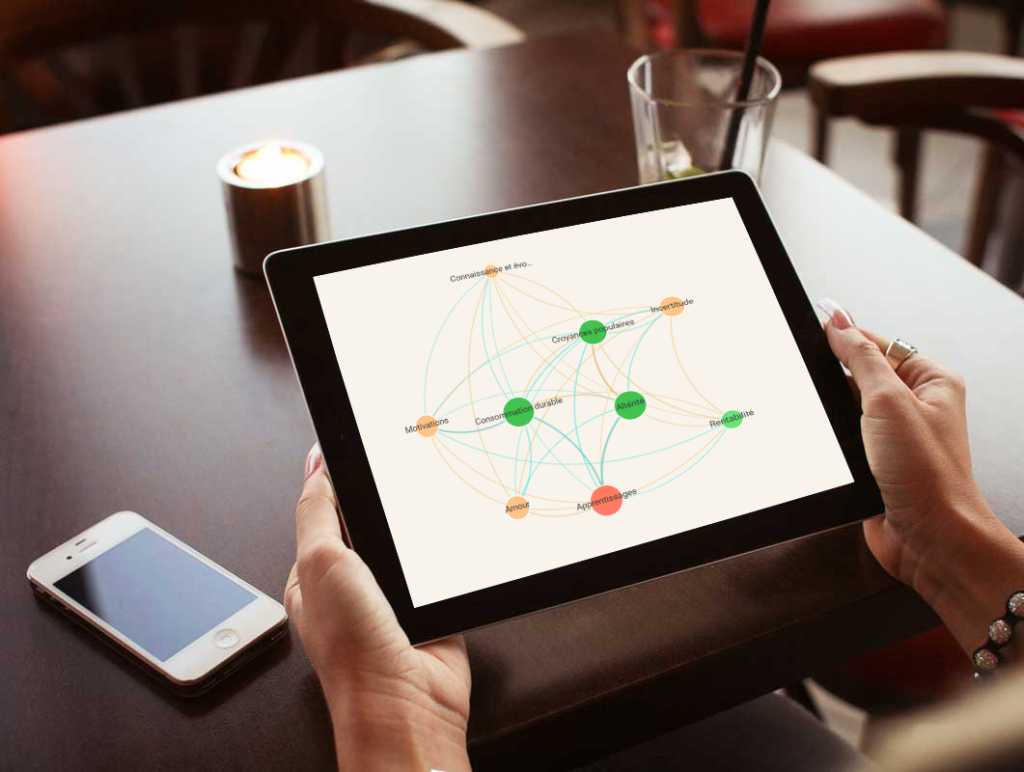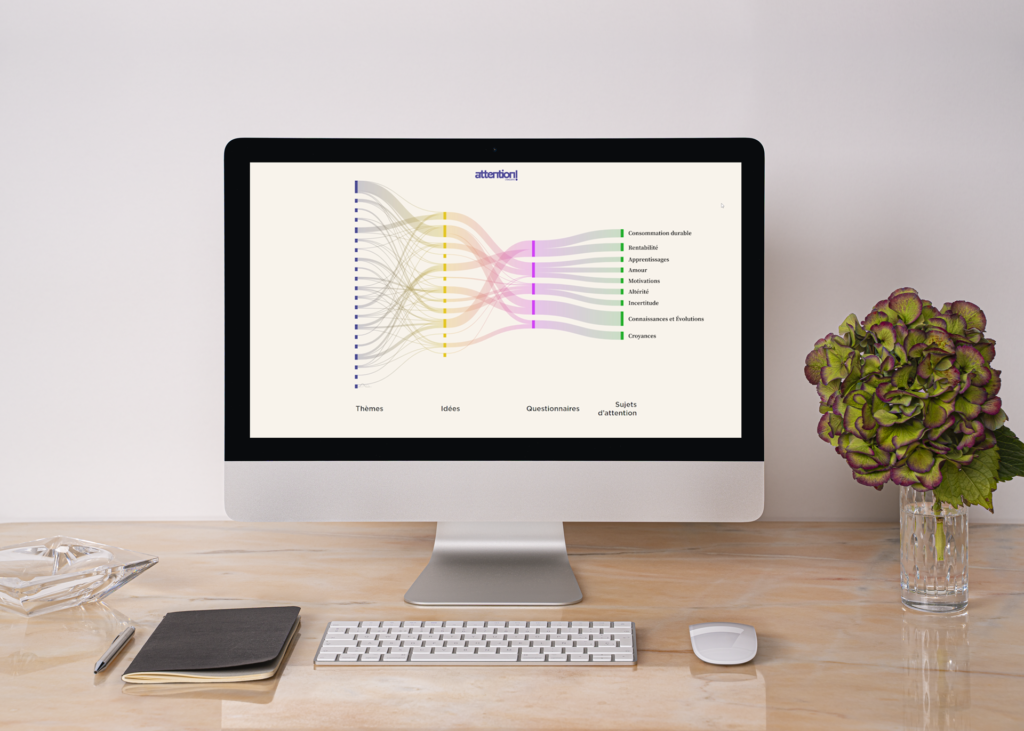 More than 2,300 participants co-constructed the "Attention!" survey together. With more than 5,000 contributions on 24 themes – and a significant number of hours of data processing – we have identified 9 attention topics that are expressed on 6 attentional maps.
The 9 topics of attention are the 9 issues on which the French are currently focusing their attention and which emerged during the survey. They are: otherness, sustainable consumption, love, learning, motivation, knowledge and evolution, uncertainty, popular beliefs, and profitability.
An attentional map is an interactive map that represents a thought pattern and embodies and highlights the way in which the 9 subjects of attention are organized in a given thought pattern; thus, attentional maps emphasize the links that unite thoughts to each other.