Inspired by our cognitive assessments from the health sector, we have developed specific tests to detect the potential for exceptional abilities required by this high-risk profession. This customized system, based on exclusive Pepco technologies, includes tests of logical reasoning, mental imagery, cognitive flexibility, attentional capacity, and working memory. Combined with general aeronautical culture and English tests designed by the Air France Selection teams, the evaluation process lasts an average of an hour and a half.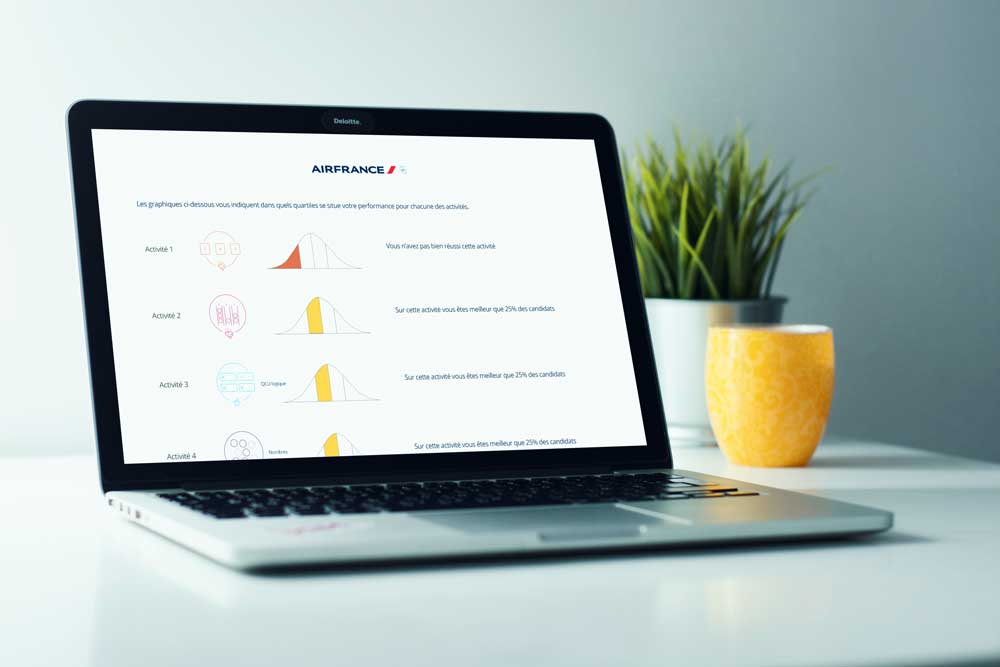 Pepco is a Humans Matter product. Ask us about it!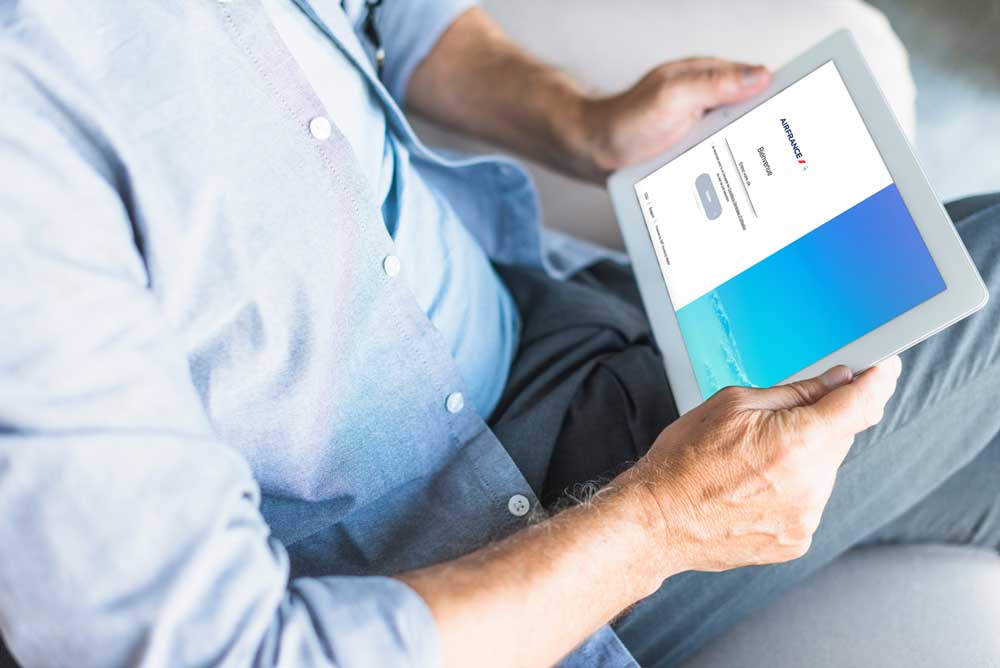 This program integrates both the scientific reliability required by Air France (air transport belongs to the "ultra-safe environments" industries that aim for zero risk) and the necessary technical reliability: volume and control of simultaneous connections, software compatible with all systems, hosting on a dedicated platform, management and detection of potential cheating, specific and parallel data sets, etc.
The digitalization of the process has allowed for greater agility in its implementation (3 weeks versus several months in the past), and greater equality of opportunity: candidates can now take the examination from their homes anywhere in the world during a 36-hour window. For each selection campaign, several thousand tests are taken in 21 time zones, with a support team available 24 hours a day.
Great software! Thank you Air France for letting me try my luck!
🙂
Air France Cadets candidate
Beyond the satisfaction of Air France, which has strengthened its employer brand thanks to the buzz created by the test on social networks, we have received more than 760 positive comments from participants.
Following this success, Air France once again called on Humans Matter to design and set up its selection process for professional pilots (airline pilots working for other companies).