At Humans Matter, we call these abilities meta-skills, because they are the foundation of skills on which we can develop new ones.
We have identified a set of four meta-skills, which are true guides for behaviors and actions, and a fundamental basis for tomorrow's jobs and today's transitions.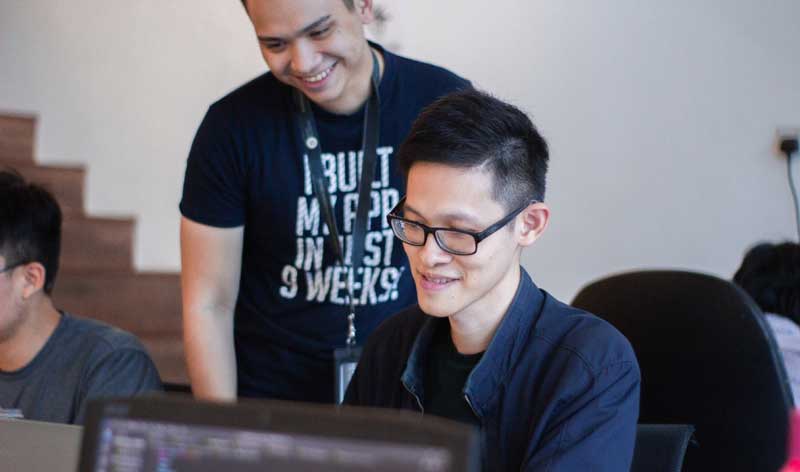 « Care »: observing, describing and evaluating the quality of interactions within one's team, then creating better socio-professional balances;
« Evolving towards collaborative networks »: communicating openly and ensuring that everyone has the information and knowledge they need to carry out their objectives, particularly through collaborative tools.
« Building narratives »: developing plots that create bridges between different elements, raise expectations, and guide towards action. Narratives illustrate desirable futures that foster commitment, especially when they are co-constructed.
« Creating common meaning »: identifying the beliefs, symbols, and mental models of each person, distinguishing between those that converge and those that diverge, and then creating new collective mental models.
In 2020, we created the Learn Tank©, a space for pedagogical innovation to allow as many people as possible (managers, students, teachers, training managers, employment professionals, etc.) to develop their meta-skills. Enabling True cognitive design experiences, the Learn Tank© invites participants to reexamine their learning and development practices and positions in a secure, collective setting.
The Learn Tank is by design a form of "living lab", based on permanent experimentation. It takes the form of a workshop where we come to imagine and test new practices, where we come to confront ourselves with the experiences and ideas of others, and where we come to decipher the cognitive mechanisms that drive our learning capabilities and meta-skills.